We have many small, young bulls for you to pick from.  They range in price from $1,500 to $2,500 each.   Also have a year and half old, polled bull with nice color, conformation and temperament.  He is priced at $3,500. Photos of these animals are to come!
♦      ♦      ♦      ♦      ♦      ♦
"Ringo" is a mature miniature hereford bull.  He was born on our property.  He is a proven sire and has been placed with many of our first time heifers.  Ringo is a 000 bull.  Has a deep red color and is very tame and friendly….a true family favorite.
SOLD          SOLD          SOLD
BHF Johnny Ringo
DOB:  3/30/2005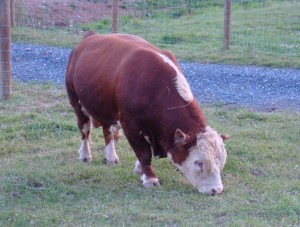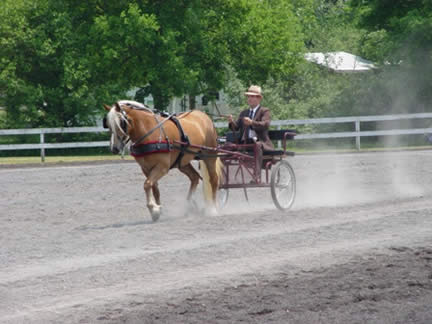 Lily is a 10 year old registered Haflinger mare. She has a beautiful red chestnut coat and white mane and tail. She stands 14 hands tall. Lily is a very well trained horse to both ride and drive. She responds well to voice commands. She is sound along the highway in traffic. She has a soft mouth and is easy on the lines. Lily has good ground manners and is easy to handle. She has a wonderful gait for riding. She does not have any health issues and is current on all shots, dental work and worming. Lily has good conformation and is well balanced. She has mothered a foal.
SOLD          SOLD          SOLD
Price:  $3,200.00
Registered Name: Lesta Le-la
DOB: 2/25/2001
Dam: Luckie's Moon Beam MSC
Sire: Arby's Exchange Le-la